Who is online?
In total there is
1
user online :: 0 Registered, 0 Hidden and 1 Guest
None
Most users ever online was
9
on Thu Jan 29, 2015 2:31 pm
Statistics
We have
7
registered users
The newest registered user is
Skalio
Our users have posted a total of
189
messages in
23
subjects
Top posting users this month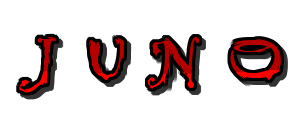 The Wicked Sovereign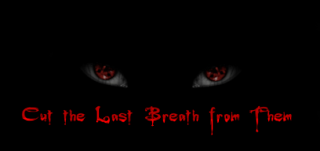 Name: Juno
Gender: Female
Age: 19
Title(s): The Wicked Sovereign, The Deceiver
Sexuality: Asexual
I will be heard



Eye Colour: Red
Hair Colour: White (Previously black)
Height: 5 feet 7 inches
Build: While she is skinny and has long limbs, Juno has been trained to master heavy blades. As a result, she is quite muscular.
Casual Wear: She wears her usual black long-sleeved turtleneck with a grey vest and typically wearing a brown hat. Grey jeans and black combat boots are also a must for Juno.
Wolf Form: Juno is a pure white wolf with red eyes. She is best known for wearing a ruby dragon necklace.

The Wicked Sovereign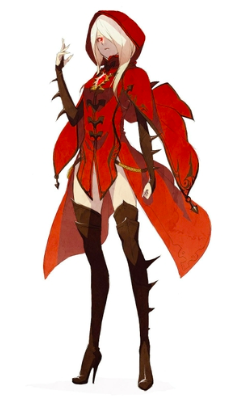 Gloom Glaive

Full Moon Strike
Imprisoned no longer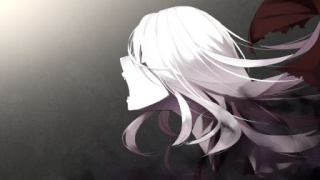 A sadistic killer that loves nothing more but the enjoying moments of killing, Juno is known for her flat out creepy personality, and is not afraid to express it. And while she remains calm, collected and rather polite most of the time, when provoked, she can become a crazed killer, loving nothing more than the taste of her victim's blood. Juno is quite fascinated by the sight of blood, mutilation, decapitation, and other things that no regular human being would even want to look at. As her name "The Deceiver" says, she is an excellent lier, and very good at making people do things for her.

Juno is also known for her wild laugh.

Likes: Dragons, wolves, red, blood, elimination, immense power
Dislikes: Losing, feeling powerless, positive emotions, being controlled or locked away
Strengths: Insane power, highly intelligent, physically strong, swift and quiet
Weakness: Not really flexible
Talents: Skilled with swords and any sharp weapon


Do not deny me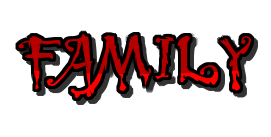 Mother: Fiore
Father: Mirishima
Siblings: Lanaya, Kunkka
Friends: None
Enemies: Everyone
Crush: None
Mate: None
Children: None
They could not stop me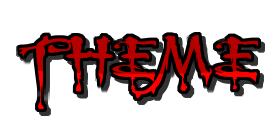 Don't cross with me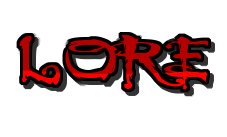 (WIP. Still have to fix a lot of things.)
In the kingdom of Distonius, it is promised that the new generation would rise to greatness. Juno was no exception. Born into a prestigious family known for their success in battle, Juno was destined to strive towards greatness on the battlefield like her ancestors. Despite her talents, Juno wasn't easily recognized. She lived her life as a shadow, her presence ignored by her family and others. As a young child, Juno idolized the soldiers she watched when she looked out the window. The strange weapons and the weird outfits they wore made Juno take early interest in the world of battle. Soon enough, that had come.  The day when she was finally recognized for her talent. The little girl, only at the age of 8 showed strong potential as a soldier, forcing herself to master the heavy weight of a scythe named the Full Moon Strike when she was barely it's size. Power only grew in Juno as she continued to train. During practice battles against other apprentices, Juno was known to defeat them with ease. Seeing such power intrigued Juno and she asked her mentor to teach her more and make her more power, to which was granted. Soon enough, Juno became totally obsessed with her power, and loved nothing but exercising it at her command. As her power grew, Juno only wanted it to grow more, even if it means having to eliminate the authorities that tried to stop her. The way Juno recklessly swung the blade made the authorities fear that she may endanger the lives of others. Still hoping that someday Juno would become a great addition to the military, Juno was forced to be sent to an well known and loved elder who would continue to develop her talent under his guidance without risking the lives of young, blooming soldiers. Despite the transfer, Juno continued to obsess and showed signs of mental instability. The elderly man took notice of it one day and decided that she shouldn't be wielding a weapon so dangerous in her current state of mind. One day, Juno woke up to see that her scythe was missing. She grew frustrated that she couldn't find it and confronted her teacher and asked where it was. Her mentor then explained how that if Juno couldn't control herself, he would have to completely seal away power from her grasp. Though she was reluctant, Juno obeyed the elder's command. But there was a longing to touch the scythe again. There was something that really made Juno gravitate towards it. Each day she would punch, kick, throw things and destroy things out of frustration of being powerless. Days later, Juno went up to her teacher again, demanding if she could have her scythe back. When the teacher denied, Juno was drenched with anger and lunged at her teacher, threatening to kill him. The loud noises and talking made some random citizens take notice. When they opened the door of the elder's house, they saw Juno beating up her own mentor. They separated the two and got the military to take Juno away. Juno was thrown into a cold cell and was chained up to prevent her from ever escaping. Days went on and the girl was surviving on an empty stomach and sleepless nights. Weeks later, her parents came over to visit. Juno was enlightened that her parents would come over. She thought that they would sympathize with her, but when they did come, she was only met with the disappointed faces and the disheartening criticism of her mother and father. Feeling betrayed, Juno vowed that she will kill all those who put her in this state. Depressed and lonely, each day Juno would be beat for being a sinful character, and was put to shame because she had so much potential and would've brought Distonius to greatness in battle, but had failed everyone. The military had her work as a slave in hopes of maybe that she will change her morals. However, when the supervisors were not there to keep her on task, Juno would get in fights and destroy different objects. Distonius being a kingdom that idolized proper behaviour, saw Juno as a threat to them and was condemned to death. Juno's rage and sorrow overpowered her desire to be accepted. On the day of her execution, Juno lifted her gazed to the barely visible moon cried out her wish. Power surged through the girl's body and was transformed into a large, majestic, white wolf wielding a pink blade.
I will be heard
With the power that had rushed through Juno, she could break the shackles that kept held her captive with ease.
Imprisoned no longer
Last edited by Juno on Fri Mar 06, 2015 11:56 pm; edited 1 time in total



Posts

: 1


Join date

: 2014-12-25


Location

: Canadia



You realize if you try to tell Zahnt what to do he might... eliminate you?



Posts

: 15


Join date

: 2014-11-23


Age

: 17


Location

: I have no clue. I was kidnapped.



Similar topics
---
Permissions in this forum:
You
cannot
reply to topics in this forum