Who is online?
In total there is
1
user online :: 0 Registered, 0 Hidden and 1 Guest
None
Most users ever online was
9
on Thu Jan 29, 2015 2:31 pm
Statistics
We have
7
registered users
The newest registered user is
Skalio
Our users have posted a total of
189
messages in
23
subjects
Top posting users this month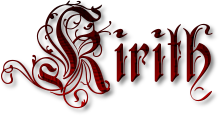 Name:
Kirith
Nicknames:
Ki, Reth, Rith, Rita, Kira.
Age:
23
Gender:
Female
Profession:
Assassin
Wolf form breed:
Ancient Wolf Dog

~Wolf Form~
Coat Length:
2 1/2 inches
Pelt Colour:
Black, with red covering her.
Eye Colour:
Yellow/green-ish
Markings and Designs:
She had red spots/spaces covering her body, as well as a hand print  on her right hind hip.
Scars and Scratches:
None, as she has never been in pure battle.
Build:
She is quite small for her age, light, but deadly.
~Human Form~
Hair:
Her hair is slightly shorter than other girl's hair, and has bright red color.
Eye color:
She has deep, navy blue eyes.
Height:
4 feet and 7 inches (143 centimeters)
Build:
Just like her wolf form, she is shorter than most. But her arms are quite strong anyways. She is lean, and as a slightly curved figure.
Markings:
As her wolf form, she has a black hand on her, but it's not on her thigh, in human form, it stretches from her shoulder, to her neck. Very few people can see it, as she never actually shows her face. And her head is covered by a hood.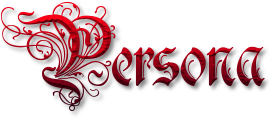 Personality:
Kirith is really the kind of person who one would call kind, warm and helpful. But get at the wrong side of her mood, and you are in trouble. She is collected at most times, and many others find her comfortable to be around because of her size. Around others she is mostly silent, as she didn't have many friends in her pup-hood, she had little chance to develop her social skills. Her real personality lies beneath her hide, however. When someone calls her small, weak or just a pup, she will unleash hell, due to her past. She is quite stubborn, and will fight by words over something she cares about, or believes in. She never gave up on her dream of becoming a warrior, and she stills wants to become one, but her size still stops her, so the best thing she can do to help is by being a sentinel. Her stealth, and skills in scouting and assassinating makes her a cunning, and dangerous person. Somehow she has managed to block off almost all her scent, making it hard to identify her as anything else than nature. Many people talking to her never understands what she is saying, by good reasons as well...
The female is devious, and is somewhat a strategist. She always has plans of sneaking into places unnoticed, and she doesn't like taking others with her when she sneaks around. She is a lone-wolf. Literally. She does things by herself. Her way. And if someone tries to talk her into something else, she will discuss it until she gets to have it for herself. Anyone standing in her way while sneaking around is a target. If they are in danger of compromising her mission, she will take them out, silently. And unnoticed.
'Ven do pahsaan'
'The way of elimination.'
That's what she calls it.
Since she has trained herself in every way she could think of, she has a very strong mental state, and if meeting an enemy, she will not fight, as that means death for her. She will taunt, and run. She might have short feet, but that does not stop her from outrunning even the fastest of others. This way she can piss someone off. Make them do a wrong move, and use her speed, and stealth to get away to hide, then take the target out silently as it searches for her in anger.
She will only show you her face if you are her friend. You have to be patient with her.
Likes:
Silence, scaring others, sneaking around, elimination, speaking so no one understands her, feeling tall.
Dislikes:
Being called short, being ordered not to help, not getting to help, being called weak in any way, someone dissing her marking.
Strengths:
Her speed is a great bonus. Her mental state can help her in helpless situation, making her have a cold head. Stealth, and skill in assassination. Strong jaws, and forelegs.
Weaknesses:
She is very short for her size, also she is very weak compared to others. She can snap easily if someone find her weak spot mentally, and go on a rage, making her an easy target.
Habits:
Speaking in her own language, using the word Eliminate a lot.
Talents:
Stealth, and elimination/assassination skill.

Parents:
Father: Volsung (State Unknown)
Mother: Nahkriin (State Unknown)
Siblings:
None
Best Bud:
Never had one
Friends:
Her only friends are Helena and Zahnt. She looks upon the Lord of Shadows as a great leader. She respects him greatly. But she can't help but to feel calm around him. He gives off this aura that Kirith recognized. And she remembers his voice from somewhere in her past.
Enemies:
None yet
Crush:
NUUP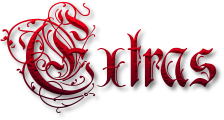 Extra: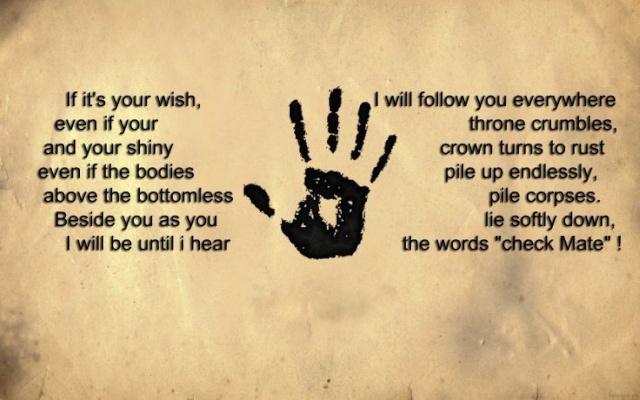 Weapons: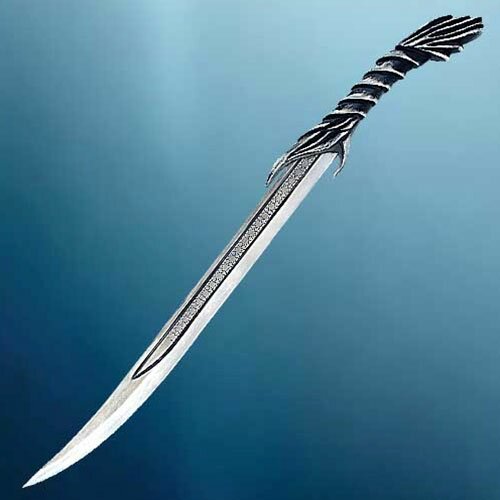 She wields a hidden blade, made out of pure ebony.

For longer ranged targets, she uses a silenced sniper rifle. This is however not her preferred weapon, and she'll only use it as a last result.
Extra:
Waan nii los hin hind, Zu'u fen kiibok hi enook kolos orin waan hin krund tursak, ahrk hin yuvon du'ul straag wah doliiv orin bodies mahkur vok oblaanvu, avok baakritnu mahkur naas. Areid hi ol hi nok fask tum, Zu'u fen kos erei Zu'u hon rot Frolk Liin!
Extra:
She has a dragon named Azul. It is not much bigger than your palm, and is a friendly soul in any way.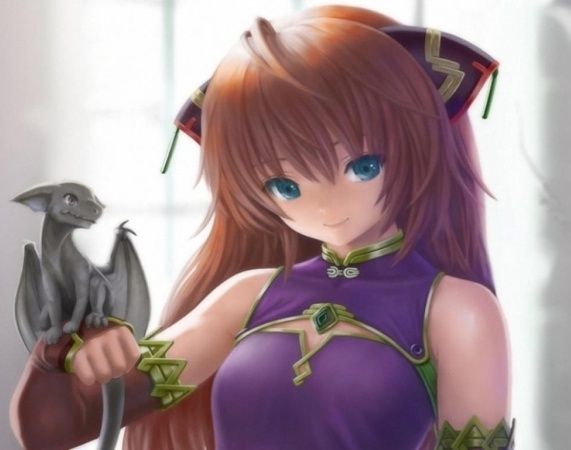 (Kirith in her Mansion clothing with Azul)
Reference: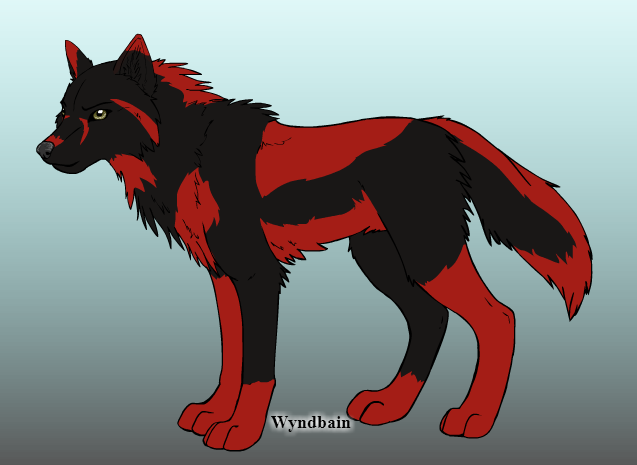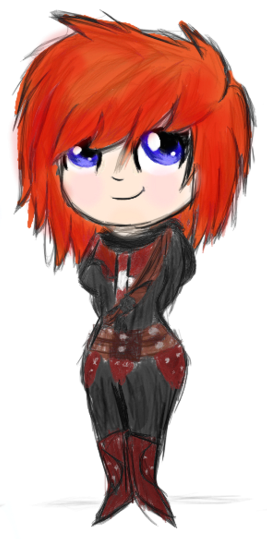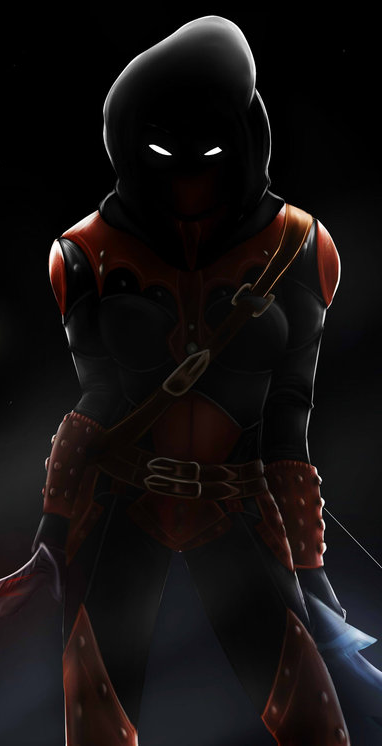 Themesong:
Last edited by Kirith on Thu Dec 11, 2014 7:34 pm; edited 7 times in total
Got some of dem updates up~
What did I just read Rain ._.



Posts

: 15


Join date

: 2014-11-23


Age

: 17


Location

: I have no clue. I was kidnapped.



WELL! The history got too long for Forumotion to handle, SO! I had to move it into a separate topic! xDD It won't be here any more...
---
Permissions in this forum:
You
cannot
reply to topics in this forum